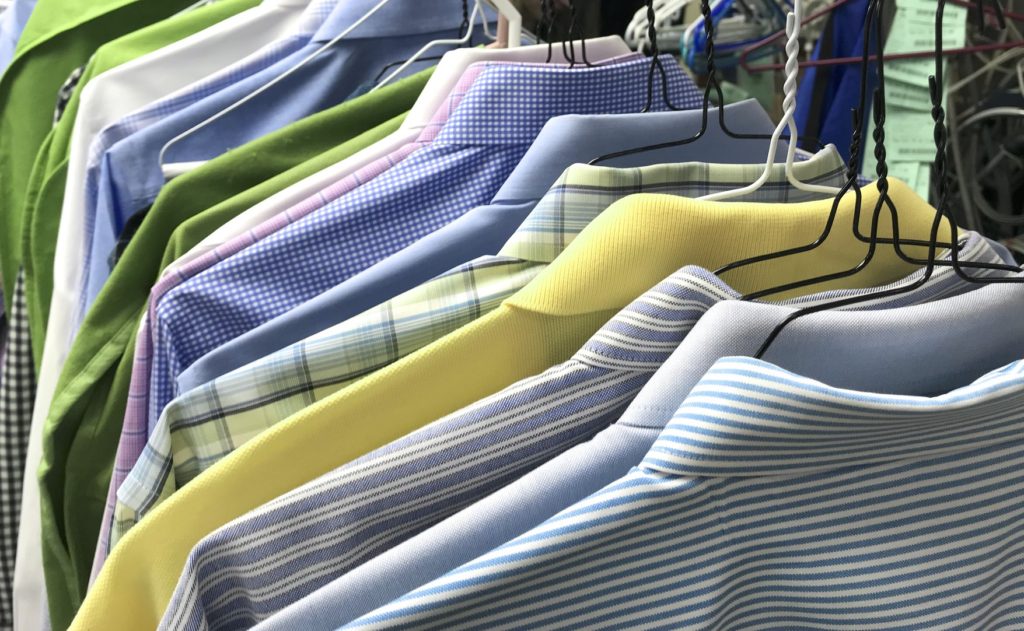 Platinum Shirt Service  A clean, crisp shirt means business.  Our in-house shirt service gives you whiter whites, truer colours, perfect cuffs and collars.
Classic Laundry  Our classic in-house laundry services are ideal for work clothes, household linens and bedding with professional ironing and finishing.
Formal Wear  Make sure your special event is enhanced with a picture-perfect gown or suit, cleaned and pressed to perfection.
Sweaters  Cotton, wool, cashmere or blends — your knits receive expert care that prolongs garment life and enhances every wearing
Bedding and comforters  Sleep in clean, fresh bedding. Our large-format machinery delivers hotel-quality bed linens and we're experts with comforters, bedspreads and duvets. We also offer pillow cleaning and restoration.
Wedding gowns  Preserve formals, christening gowns or even your favorite sports uniform. Garments are expertly cleaned, pressed and boxed to keep the memories fresh.
Specialty cleaning  Stuffed animals, table linens, quilts, decorative pillows — we're your cleaning and laundry one-stop resource.
Dry Clean Only or Do Not Dryclean  Delicate couture, fancy decorations, special fabrics, we do it all. Our wet cleaning process is gentle and approved by designers and clothing manufacturers.