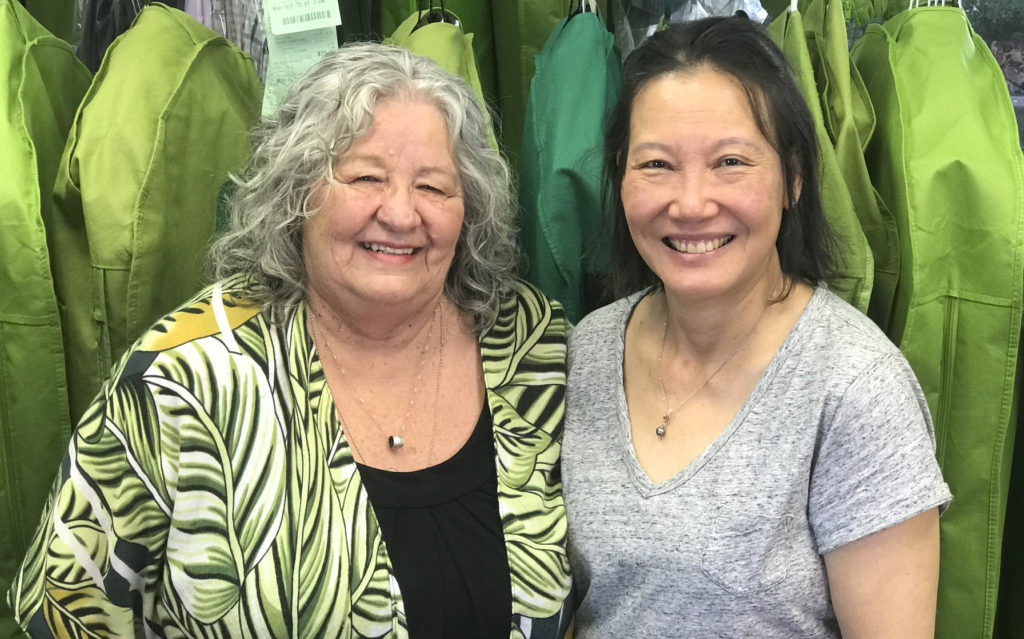 As young moms working in a dry cleaning facility in the late 1980's, Charlotte and Khanh believed if they worked hard enough, they could open their own business. Their dream became a reality in early 1990 when they opened C&K Courtesy Cleaners in Windsor Square.

Charlotte and Khanh made history again when they transitioned their business to wet cleaning. They were the first in Western Canada to offer the revolutionary "wet cleaning method" to replace traditional dry cleaning. "It was a huge financial investment for us, but the bigger investment was in our health, our community health and our environment." says Charlotte.
Courtesy Cleaners uses computerized Miele machines to carefully control variables such as agitation and water levels. Their unique, environmentally friendly process gently removes soil and conditions fabrics so that colours stay bright and whites stay white. Wedding dresses, beaded finery, wool, upholstery, linens, down jackets, blankets and pillows will all look their very best, and last longer due to the lack of chemical processing.
We offer clients the option of using a re-usable cloth bag instead of plastic to protect their garments after cleaning, encourage recycling of hangers, and use LED bulbs in our lighting in our ongoing commitment to reduce our carbon footprint.
Environmentally responsible, energy efficient and trustworthy service: C&K Courtesy Cleaners is the best choice for all your cleaning needs!