We've missed you!!
We are grateful that so many of our loyal customers waited for us to re-open. Beginning Thursday, July 2nd we will be serving customers Tuesday thru Friday from 9:00 AM to 5:00 PM and Saturdays from 10:00 AM to 4:00 PM.
During that time we will be practising physical distancing on the premises and we ask that only one person enter the store at a time to drop off or pick up their items.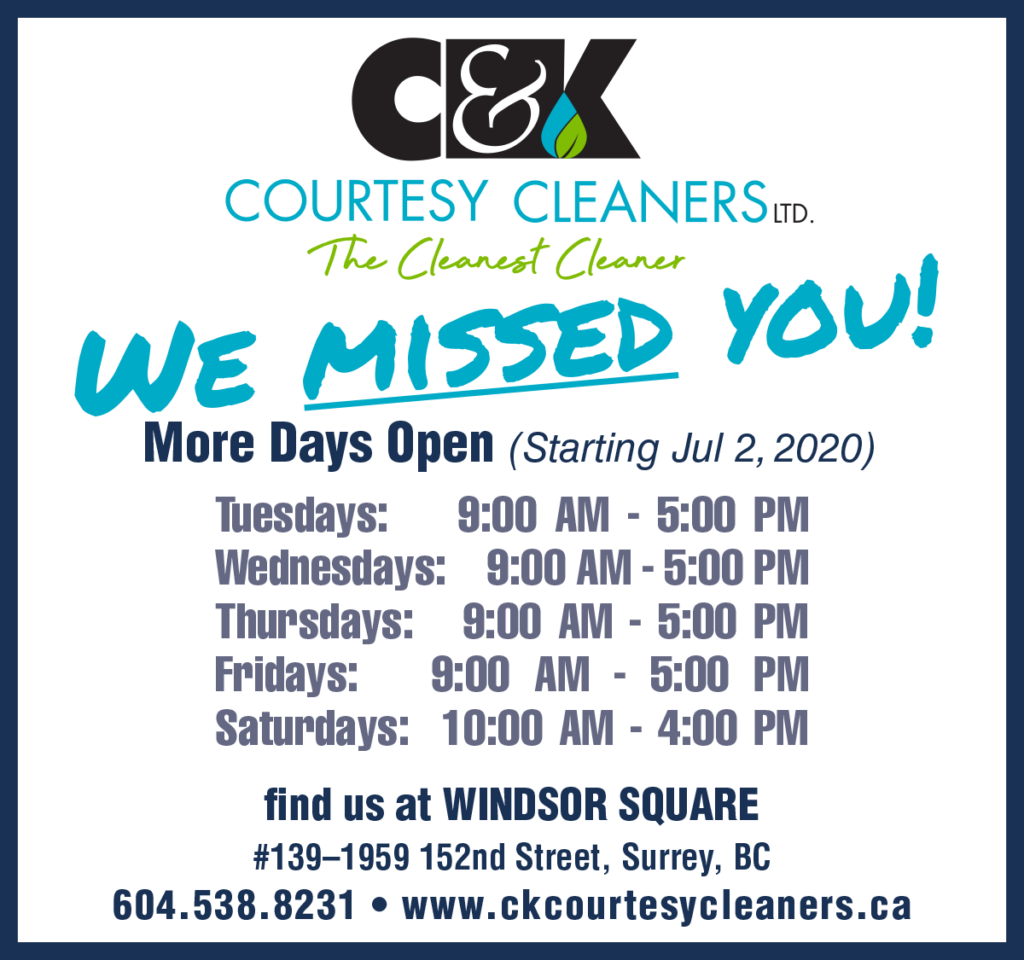 We've installed plexiglass shields, and staff are sanitizing the counters and debit machines after every customer. We will ensure that our staff and our customers are limiting their contact as much as possible as we navigate through this first stage, together.
Please stay in touch with us via our Facebook and Instagram platforms.
Better for the environment, better for your clothes!
We are the only 100% green cleaning plant on the Peninsula!
No solvents or harmful chemicals are used on your belongings.
Our equipment emits no greenhouse gases.
Your items are returned in pristine condition: soft, fresh and clean.